June 26, 2014
Why Do Some Athletes Bite?
the MPR take:
Uruguay's Luis Suarez created a stir when he bit the shoulder of Italy's Giorgio Chiellini during a recent World Cup match, but why do some athletes engage in this aggressive act? Some highly charged sporting events heighten emotional anxiety in athletes, and those that are prone to aggression could have difficulty in channeling their anger in a constructive manner. There is also a potential for transmitting dangerous bacteria and viruses if the bite breaks the epidermis or involves joints and structures that contain cartilage but the risk of HIV transmission via human bites is very low. Thorough wound cleaning, irrigation, and debridement are crucial, as are prophylactic antibiotics if necessary. The best prevention is to encourage athletes to harness their aggression towards performance (without using their teeth).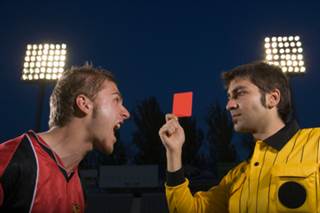 As word spread about Uruguay's Luis Suarez biting the shoulder of Italy's Giorgio Chiellini yesterday during a World Cup Match, fans were certainly caught off guard. However, as shocking and disgusting as this behavior was, this became the third episode in 4 years that Suarez has been accused of biting another athlete.
READ FULL ARTICLE
From Forbes