June 12, 2014
Why Aren't Amended Pathology Reports Reaching Treating Physicians?
the MPR take:
Amended pathology reports should follow a patient appropriately so that the treating physician has the most accurate information, but do they always? A new study published in the American Journal of Clinical Pathology reports that out of 60 amended reports, seven had discrepancies between the ordering physician and the treating physician; all of these reports contained malignant diagnoses. In only one case was the amended report present in the treating physician's chart. Amended pathology reports were not forwarded to treating physicians by ordering physicians because it was assumed that these reports would automatically be sent to the treating physician. A review of two EHR systems point to a lack of functionality to address this problem.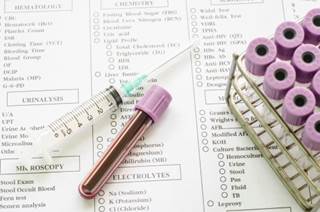 Objectives: Amended reports (AmRs) need to follow patients to treating physicians, to avoid erroneous management based on the original diagnosis. Methods: AmRs with diagnostic changes and discrepancies between ordering and treating physicians were tracked. Chart reviews, electronic medical report (EMR) reviews, and interviews were conducted to establish receipt of the AmR by the correct physician.
READ FULL ARTICLE
From ajcp.ascpjournals.org