April 29, 2015
Which Medical Specialty Has the Lowest Number of Female Physicians?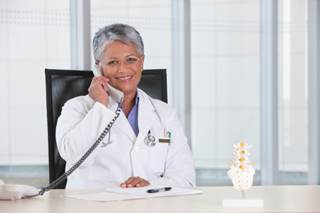 A recent survey of physicians found wide variations in medical practice specialties, with women representing only 8% of practicing urologists. According to the Medscape Physician Compensation Report 2015, 50% of pediatric and OB-GYN/women's health physicians were women, followed by 44% in endocrinology, 38% in pathology, and 37% in psychiatry and mental health. Other specialties with low rates of practicing female physicians included orthopedics (9%), cardiology (12%), gastroenterology (14%), and pulmonary medicine (17%).
There is some good news - Dr. Leslie Rickey, a practicing urologist, associate professor at the Yale School of Medicine, and president of the Society for Women in Urology stated that 25% of those training for the field of urology are female, although the growth is slow. While there is a misconception that urology treats mainly male issues, some urologists like Dr. Christina Pramudji only see female patients due to a high demand for female-focused urology. If the gender gaps in medicine continue to narrow, physicians in many specialties could find themselves with a growing demand for care from patients who prefer a practitioner of a particular gender.
READ FULL ARTICLE
From NPR