December 02, 2014
Which Drug Led to More Failed Tests Among MLB Players in 2014?
the MPR take:
A report issued by Major League Baseball (MLB) states that use of the medication Adderall, indicated for the treatment of attention deficit hyperactivity disorder (ADHD), caused eight out of the 10 positive drug tests for stimulants in the 2014 season. MLB does grant therapeutic use exemptions (TUEs) to players for certain medications that are normally banned due to being considered performance-enhancing substances (PEDs) or stimulants; all but one of the 113 TUEs were for ADHD treatments (the remainder was therapy for hypogonadism). The stimulants methylhexaneamine and modafinil each appeared on a positive test, as did the PEDs boldenone and methandienone. A total of 7,929 blood and urine samples were collected and analyzed during the 2014 season; three players served 25-game suspensions after testing positive for banned stimulants and two players served 50-game suspensions for use of PEDs. Players are only suspended after their second positive test for a banned substance according to MLB rules.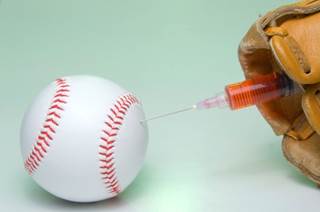 (NEW YORK) - While 113 big leaguers had exemptions in the past year to use otherwise banned substances to treat Attention Deficit Hyperactivity Disorder, Adderall caused eight of the 10 positive tests for stimulants under Major League Baseball's drug program. A report released Monday by MLB's independent program administrator detailed the findings.
READ FULL ARTICLE
From Time