September 12, 2014
What Do Doctors Want from the Apple Watch?
the MPR take:
This week Apple announced the launch of its Apple Watch, whose features include the ability to track activity and heart rate. However, some doctors are disappointed by the health features missing from the device including the ability to track food intake, sleep, and manage chronic conditions. Two anonymous sources report that additional health features will be added in later versions, but doctors may want to hold off on recommending the device to patients or colleagues as a means of collecting health data. Research on the effectiveness of wearable devices in improving health is scant, but a new study did find that smartphone apps could improve dietary tracking adherence compared to those using traditional means (ie pen and paper) for dietary self-monitoring and weight loss.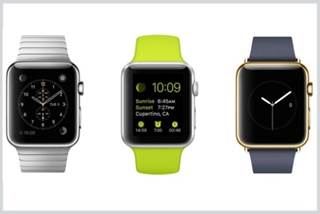 Reuters SAN FRANCISCO (Reuters) - Technology pundits were quick to predict the demise of most fitness wristbands and smartwatches when Apple Inc launched its Apple Watch. But healthcare professionals and fitness junkies were left wanting to see more.
READ FULL ARTICLE
From Reuters