November 12, 2014
Thromboembolism in Nephrotic Syndrome: Is Warfarin the Best Option?
the MPR take:
Arterial and venous thromboembolic disease are often complications associated with nephrotic syndrome (NS) but guidelines are lacking on the management of thrombosis in NS. In a case report in the Annals of Pharmacotherapy, an 18-year-old woman presented to the emergency department with left flank pain which had persisted for four days. Following a CT scan of the abdomen and pelvis, the patient was diagnosed with NS with renal vein thrombosis; anticoagulation with a heparin drip was initiated. The patient was then bridged to warfarin for discharge and also prescribed prednisone 60mg orally daily, lisinopril 20mg orally daily, and pravastatin 40mg orally daily. Three months later, the patient again presented with a one-day history of left flank pain. No changes had been made to her medication regimen and pharmacy records showed that she was compliant with the prescribed therapy. Even though the patient showed resolution of NS, there was evidence of a new pulmonary embolism in the right lung along with a small infarction from a chronic embolism in the left lung. Although warfarin has been administered to patients with renal vein thrombosis for decades, newer target-specific oral anticoagulants like rivaroxaban are approved for both the prevention and treatment of venous thromboembolism. Although they have an immediate anti-coagulant effect and do not require routine monitoring, the long-term safety profiles are largely unknown. In this patient, she was transitioned to rivaroxaban and had experienced no further events after six months.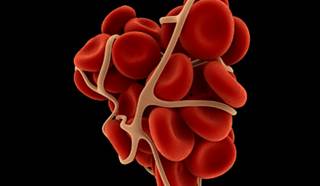 Objective: Hypercoagulability, resulting in thromboembolic events, can be a life-threatening complication of nephrotic syndrome (NS). Conventional anticoagulants, such as warfarin, have been the standard of care for more than 50 years; however, the availability of target-specific oral anticoagulants (TSOACs) have provided additional options for the treatment and prevention of thromboembolic events.
READ FULL ARTICLE
From aop.sagepub.com