July 22, 2014
The Rise of the "Assistant Physician"
the MPR take:
Missouri Governor Jay Nixon has signed into law a bill that has created a new type of medical professional – the "assistant physician." This designation is for individuals who have completed medical school but have not entered residency or passed the state medical licensing exam; state politicians created this strategy to cope with the shortage of primary care physicians in many locations. The American Medical Association has voiced their concerns over the qualifications of these "assistant physicians" in applying their medical school knowledge to practicing medicine, while others like the Missouri Nurses Association state that removing restrictions on patient care by nurses would be more beneficial. The "assistant physicians" could increase access to medical care in the state, but patients should be aware of the training (or lack thereof) of those providing care.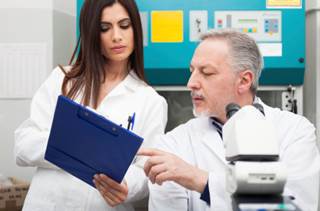 As we get older, our doctors seem to get younger. Doctors that used to seem like wise elder sages now look like kids you would hire to mow your lawn. We know they studied hard and achieved academically, went through on-the-job apprenticeships, and earned the requisite certifications. These tough credentials are why we allow white-coated strangers to cut us open in the OR or prescribe a drug for our child.
READ FULL ARTICLE
From Forbes