September 03, 2014
Testosterone Therapy: Can It Fight Obesity for Some Men?
the MPR take:
Overweight and obese men with hypogonadism could see added benefits with long-term testosterone therapy, namely significant and sustained weight loss, reduction in waist circumference and BMI, and improvement in body composition. An article published in Current Opinion in Endocrinology, Diabetes, and Obesity examines recent data linking long-term testosterone therapy use with improvements in these factors in obese men. For obese men with hyopgonadism, long-term testosterone therapy led to improvements in cardio-metabolic function and ameliorated MetS components, plus reduced fatigue, increased vigor and energy, and improved quality of life. While lifestyle modifications are highly recommended for treating obesity, these strategies are not always successful in the long-term due to recidivism partly due to a lack of adherence to a prescribed treatment plan. Pharmacotherapy with lifestyle changes could be an optimal strategy for overweight and obese men with hypogonadism for success in combating obesity.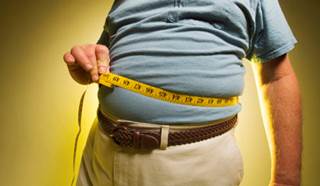 The purpose of this article is to examine the contemporary data linking testosterone therapy in overweight and obese men with testosterone deficiency to increased lean body mass, decreased fat mass, improvement in overall body composition and sustained weight loss.