January 07, 2016
Symptoms Reported by 89% Who Underwent Gastric Bypass Procedure
This article originally appeared
here.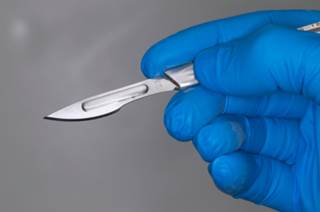 HealthDay News — While most patients who undergo Roux-en-Y gastric bypass surgery say their well-being has improved, high rates of symptoms and hospitalization are also reported, according to a study published online January 6 in JAMA Surgery.
Surveys completed by 1429 people in Denmark who underwent Roux-en-Y surgery between 2006 and 2011 showed that 87.4% reported that their well-being was improved after versus before surgery. Another 7% reported reduced well-being after their procedure. Nearly 89% of patients reported one or more side effects such as abdominal pain and fatigue a median of 4.7 years after surgery, and 29.1% of patients were hospitalized.
Nearly 68% of the patients sought health care due to their symptoms. The most common reasons for seeking health care were abdominal pain (34.2%), fatigue (34.1%), and anemia (27.7%). Patients most likely to have symptoms after surgery were women, smokers, those younger than 35, those who were unemployed, and those with symptoms before surgery. The more symptoms patients had, the lower their quality of life.
"Focus on the quality of life among patients with many symptoms may be required since such patients are at risk of depression," study leader Sigrid Bjerge Gribsholt, MD, from the Aarhus University Hospital in Denmark, and colleagues write. "Development of new weight-loss treatments with less risk of subsequent symptoms should be a high priority."
Abstract
Full Text (subscription or payment may be required)