February 05, 2016
Should Routine Amoxicillin Still Be Part of the Protocol for Severe Acute Malnutrition?
This article originally appeared
here.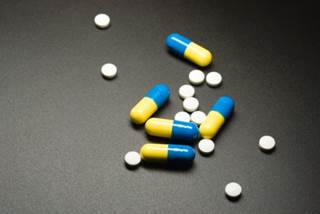 HealthDay News — Routine use of amoxicillin does not improve nutritional recovery from uncomplicated severe acute malnutrition in children, according to research published in the February 4 issue of the New England Journal of Medicine.
Sheila Isanaka, ScD, of Epicentre-Médecins Sans Frontières in Paris, and colleagues conducted a double-blind, placebo-controlled trial in Niger. Children, aged 6 to 59 months, with uncomplicated severe acute malnutrition, were randomly assigned to receive amoxicillin or placebo for 7 days. The primary outcome was nutritional recovery at week 8 or sooner.
The researchers found that nutritional recovery occurred in 790 of 1,199 children (65.9%) in the amoxicillin group and in 752 of 1,200 children (62.7%) in the placebo group. No significant difference was observed in the likelihood of nutritional recovery between the groups (risk ratio for amoxicillin versus placebo, 1.05; 95% confidence interval [CI], 0.99 to 1.12; P = 0.10). Secondary analyses showed that fewer patients in the amoxicillin group (26.4%) than in the placebo group (30.7%; risk ratio, 0.86; 95% CI, 0.76 to 0.98; P = 0.02) required transfer to inpatient care.
"In conclusion, we found no significant benefit of routine amoxicillin use with respect to nutritional recovery among children with uncomplicated severe acute malnutrition in Niger," the authors write.