November 07, 2014
Psoriasis, RA Linked to Cardiovascular Events: Do Meds Affect the Risk?
the MPR take:
Patients with psoriasis, psoriatic arthritis (PsA), and rheumatoid arthritis (RA) may be at an increased risk of major adverse cardiovascular events (MACE) depending on their pharmacological treatment, reports new findings in the Annals of Rheumatic Diseases. In a population-based longitudinal cohort study from 1994–2010, medical records from 188,882 patients ages 18–89 with PsA, RA, or psoriasis were reviewed for outcomes including cardiovascular death, myocardial infarction, cerebrovascular accidents, and the composite outcome (MACE). After adjusting for traditional risk factors, MACE risk was greater in patients with PsA and psoriasis not prescribed a disease-modifying anti-rheumatic drug (DMARD) and in patients with RA and severe psoriasis (both with no DMARD and a prescribed DMARD) compared to controls. Regardless of treatment plan, additional cardiovascular risks should be assessed in patients with psoriasis, PsA, and RA to lower the risk of MACE.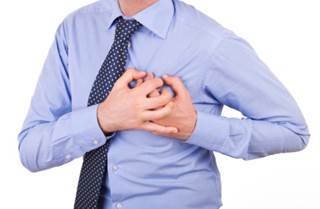 Objectives: We aimed to quantify the risk of major adverse cardiovascular events (MACE) among patients with psoriatic arthritis (PsA), rheumatoid arthritis (RA) and psoriasis without known PsA compared with the general population after adjusting for traditional cardiovascular risk factors.
READ FULL ARTICLE
From Bmj