July 29, 2014
Prophylactic Colchicine: Is it Being Prescribed Correctly?
the MPR take:
Based on a new study published in the journal Arthritis Care & Research, a high prevalence of inappropriate prophylactic colchicine prescribing is occurring in gout patients. Researchers wanted to see if practitioners were adhering to guidelines published by the American College of Rheumatology and European League Against Rheumatism. What they found, based on electronic medical records, was that colchicine prescribing was inappropriate in about 73.8% of patients included in the study (93 patients). Inappropriate prescribing was defined as having no concurrent urate-lowering therapy prescribed, uric acid not at goal and urate-lowering treatment not having been increased in the last 3 months, or uric acid goals being met for more than a year and flares having resolved in the absence of tophi. While rheumatology consultation was associated with better colchicine prescribing, most of the problem lay with prescribers not giving concurrent urate-lowering treatments or increasing the medications when needed.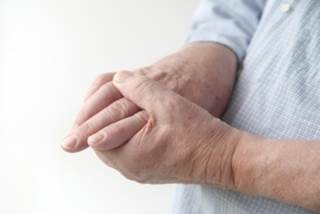 Objective: American College of Rheumatology and European League Against Rheumatism guidelines recommend colchicine to prevent gout flares in patients initiating and increasing uric acid-lowering therapy until serum uric acid is maintained at 6mg/dl. Methods: Electronic medical records were reviewed for 126 patients with active colchicine prescriptions for prophylaxis of gout flares.
READ FULL ARTICLE
From Wiley Online Library