October 07, 2014
Prebiotics, Probiotics, Synbiotics: Which Help IBS, CIC?
the MPR take:
Although there are pharmacological therapies for irritable bowel syndrome (IBS) and chronic idiopathic constipation (CIC), interest is growing in modulation of GI flora as an alternative treatment. Published in the American Journal of Gastroenterology, researchers conducted a literature review which included randomized controlled trials (RCTs) in adults >16 years with an IBS or CIC diagnosis to see what effects probiotics, prebiotics, and synbiotics had on global IBS symptoms or abdominal pain after cessation of therapy, or effect on overall response to CIC therapy. Thirty-five RCTs on probiotics and two on synbiotics for IBS were located, but only one study on prebiotics, three on probiotics, and two on synbiotics in CIC. The meta-analysis showed that probiotics are effective therapies for IBS in improving overall symptoms as a dichotomous measure and improvement in global symptom, abdominal pain, bloating, and flatulence scores. While Bifidobacterium showed positive effects on global IBS symptoms and pain scores, a specific strain or species from this genus was not identified as having the greatest benefit. Synbiotics appeared to have no effect in IBS, nor prebiotics for CIC. Probiotics in CIC did lead to a significant improvement in the mean number of stools per week and synbiotics were more effective than placebo in two trials in CIC. While the authors do see benefits in probiotics in IBS and probiotics and synbiotics in CIC, larger RCTs are needed for greater understanding of the efficacy of these treatments for both.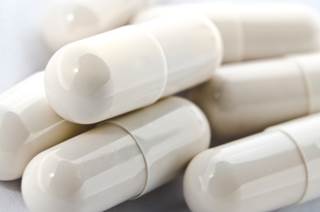 Irritable bowel syndrome (IBS) and chronic idiopathic constipation (CIC) are functional bowel disorders. Evidence suggests that disturbance in the gastrointestinal microbiota may be implicated in both conditions. We performed a systematic review and meta-analysis to examine the efficacy of prebiotics, probiotics, and synbiotics in IBS and CIC.