August 06, 2014
Potential Augmentation Txs for Schizophrenia Patients on Antipsychotics
the MPR take:
While antipsychotic treatment may be the mainstay of schizophrenia management, the medications may not always relieve all symptoms associated with the disorder. In a new study published in The Journal of Clinical Psychiatry, researchers look at augmentation treatments that may help alleviate the residual positive, negative, and cognitive symptoms that may still plague patients with schizophrenia. Two types of drugs were considered in the study: nonsteroidal anti-inflammatory drugs (NSAIDs) and 5-HT3 serotonin receptor antagonists. Based on data collected from studies for each drug, the following was ascertained:
NSAID augmentation was associated with a significant decrease in positive symptom ratings; however, negative and total symptom ratings did not significantly change.
5-HT3 serotonin receptor antagonist augmentation was associated with significant reduction in negative symptom, total symptom, and psychopathology ratings; no reduction in positive symptom ratings was seen.
While more investigation is needed, researchers conclude that 5-HT3 serotonin receptor antagonist augmentation may be an effective treatment strategy for reducing persistent negative symptoms in patients with schizophrenia. The benefits of NSAID augmentation appear to be small and not as clinically meaningful.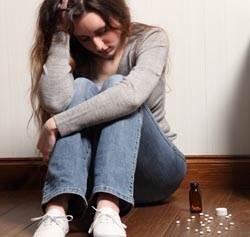 ABSTRACT: Antipsychotic treatment is the mainstay in the management of schizophrenia. However, despite optimum use of antipsychotic drugs, many schizophrenia patients continue to exhibit residual positive, negative, cognitive, and other symptoms.