April 14, 2016
Lung Ultrasounds Provide Safe Pediatric Pneumonia Diagnosis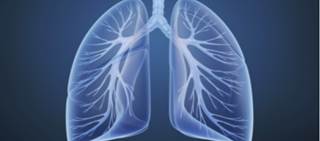 HealthDay News — Lung ultrasounds may offer a safer, yet equally effective, alternative to chest X-rays for diagnosing pneumonia in children, according to a study published recently in Chest.
The study included 191 emergency department patients aged 21 and younger who were randomly assigned to either an investigational group or a control group. Patients in the investigational group had lung ultrasound and, if additional verification was needed, a follow-up chest X-ray. Those in the control group had a chest X-ray followed by lung ultrasound.
The patients in the investigational group had nearly 39% fewer chest X-rays, with no missed cases of pneumonia and no increase in complications. The reduction in chest X-rays led to overall cost savings of $9,200 and an average decrease in time spent in the emergency department of 26 minutes.
"Our study could have a profound impact in the developing world where access to radiography is limited," study leader James Tsung, MD, MPH, an associate professor in the departments of emergency medicine and pediatrics at the Icahn School of Medicine at Mount Sinai in New York City, said in an Icahn news release.
Full Text (subscription or payment may be required)