August 25, 2014
Lose a Smartphone, Gain Anxiety?
the MPR take:
Many rely on a smartphone to provide a connection to individuals and the world at large, but the loss of this device may lead to anxiety that could be prevented with simple countermeasures. Zhiling Tu from McMaster University in Hamilton, Ontario and colleagues hypothesize that with the ease of wireless communication and the information processing power of smartphones and other portable digital devices, more people are carrying information that, if lost, could be potentially sensitive to abuse by third parties (contacts, private pictures, banking information, etc). The elevation of anxiety associated with the loss of the device, the researchers argue, is related more to the loss of sensitive or proprietary data than the actual device itself. Anxiety due to smartphone loss is not currently recognized as a disorder in the DSM-V, but the authors suggest that an awareness campaign regarding security measures in the event of loss of device could help to empower users and reduce the risk of this anxiety.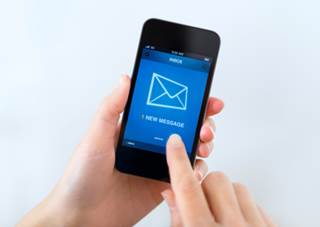 The smart phone has changed our behavior, sometimes for the better as we are now able to connect and engage with many more people than ever before, sometimes for the worse in that we may have become over-reliant on the connectivity with the outside world that these devices afford us.
READ FULL ARTICLE
From EurekAlert