August 19, 2014
Is Synthetic Heroin the Next Overdose Epidemic Drug?
the MPR take:
Acetyl fentanyl (N-[1-phenethylpiperidin-4-yl]-N-phenylacetamide) could be the next dangerous novel psychoactive substance following the creation of synthetic cannabinoids, 3,4-methylenedioxypyrovalerone (MDPV), and mephedrone (referred to as bath salts), substances that have led to numerous overdoses and deaths. Acetyl fentanyl is an opioid analgesic but it has no recognized medical uses. It is believed to be 5–15 times more potent than heroin. Typically administered intravenously, it is not a scheduled substance and is often labeled with the qualifier "not for human consumption" to avoid government regulation. Due to this legal loophole, it is possible that acetyl fentanyl could be disguised as heroin or another substance, or mixed with other substances for street sales. On the surface, acetyl fentanyl overdoses can look a lot like heroin overdoses. Acetyl fentanyl overdose should be suspected if a patient remains unresponsive after a standard dose of naloxone, if they need to be revived with a megadose of naloxone, or if they respond to naloxone but screen negative for heroin. If acetyl fentanyl continues to remain unregulated, it is likely that these types of overdoses will occur with greater frequency.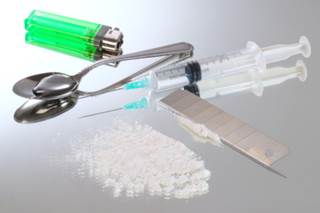 Acetyl fentanyl (N-[1-phenethylpiperidin-4-yl]-N-phenylacetamide) is one of countless novel psychoactive substances that have emerged within the American and international drug scene within the last decade. Although some agents such as Salvia divinorum and Mitragyna speciosa are natural botanicals newly "discovered" by entrepreneurs who package and market fortified versions of the plant product as a "legal high," the potentially most problematic novel psychoactive substances are newly introduced synthetic compounds such as acetyl fentanyl.