July 14, 2014
Is Fasting Before Cholesterol Test Necessary?
the MPR take:
Currently, cholesterol management guidelines recommend that patients fast prior to getting a blood draw for lipid panel measurement, but a new study published in the journal Circulation is questioning the necessity of fasting for accurate results. Data from the National Health and Nutrition Survey III showed that similar prognostic value was seen between fasting and non-fasting LDL-C in both the primary (all-cause mortality) and secondary (CV mortality) outcomes. With these findings, the authors advise that national and international organizations that currently recommend fasting prior to a lipid panel reexamine their guidelines.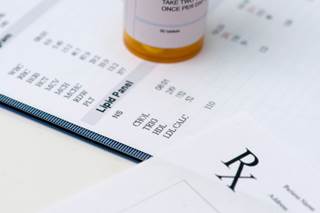 Background- National and international guidelines recommend fasting lipid panel measurement for risk stratification of patients for prevention of cardiovascular (CV) events. Methods and Results- Patients enrolled in the National Health and Nutrition Survey III (NHANES-III), a nationally ...
READ FULL ARTICLE
From Ahajournals