July 24, 2014
Is Acetaminophen Any Better than Placebo for Low-Back Pain?
the MPR take:
A new study published in The Lancet questions whether acetaminophen is an effective treatment for low-back pain. In the placebo-controlled trial, 550 patients were assigned to receive regular doses of acetaminophen (3990mg/day), 549 patients were assigned to an as-needed group (only if needed for pain; max 4000mg/day) and 553 patients were assigned to a placebo group. The primary outcome of the study was time to recovery (0 or 1 pain score sustained for 7 consecutive days) from low-back pain. The median time to recovery for both the regular group and the as-needed group was 17 days; in the placebo group, median time to recovery was 16 days. The findings showed no difference in recovery time between the groups, leading researchers to question why acetaminophen is so widely recommended to treat low-back pain.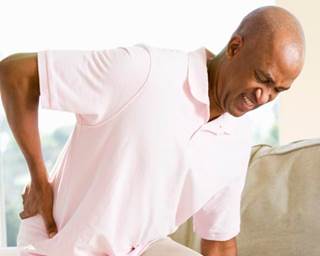 A study published in The Lancet medical journal found that the popular pain medicine was no better than placebo, or dummy, pills for hastening recovery from acute bouts of low back pain or easing pain levels, function, sleep or quality of life. Researchers said the findings challenge the universal endorsement of paracetamol as the first choice painkiller for lower back pain.
READ FULL ARTICLE
From Reuters