February 12, 2015
Ignoring a Patient's Complaint Leads to Dire Consequences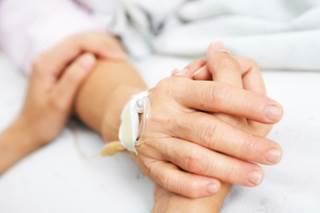 Mrs. C, aged 57 years, was brought to the emergency department of a local hospital complaining of severe abdominal pain. Following an exploratory procedure, an arterial line was placed in the patient's right femoral artery, and Mrs. C underwent surgery.
On duty and caring for Mrs. C that evening was Ms. M, a 27-year-old nurse who had been working at the hospital for about a year. Ms. M liked her colleagues, but found that some of the surgeons could be brusque and intimidating, especially Dr. S, who was the surgeon caring for Mrs. C. Dr. S tended to brush off anyone who was not a physician. Ms. M had attempted to ask him questions in the past, but Dr. S was not amenable to answering these questions.
This article originally appeared on Clinical Advisor.