September 04, 2014
E-Cigarettes: Gateway Drug to Substance Abuse, Addiction?
the MPR take:
New research in the New England Journal of Medicine suggests that e-cigarettes could be a "gateway drug" to illicit drug use and addiction based on epidemiological and biologic findings. Authors Eric R. Kandel, MD, and Denise B. Kandel, PhD, previously found that nicotine acted as a primer in enhancing the effect of cocaine and the rewarding properties by disinhibiting dopaminergic neurons in the ventral tegmental area in mice. Next, using data from a large, longitudinal national sample, the researchers found that the rate of cocaine dependence was highest among users who began using cocaine after having smoked cigarette (20.2%); a smaller student found that the majority of cocaine users (75.2%) were smoking during the month they began using cocaine. Cocaine dependence was lower among those who had begun using cocaine prior to smoking (6.3%) and those who had never smoked >100 cigarettes (10.2%). As pure nicotine delivery devices, the authors warn that the increasing use of e-cigarettes could be a gateway to substance abuse disorders and addition, particular among adolescents and young adults.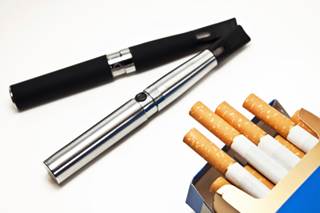 Epidemiologic studies have shown that nicotine use is a gateway to the use of marijuana and cocaine in human populations. What has not been clear is how nicotine accomplishes this.
READ FULL ARTICLE
From New England Journal of Medicine