January 05, 2015
Does Increasing Varenicline Dose in Nonresponders Improve Smoking Cessation?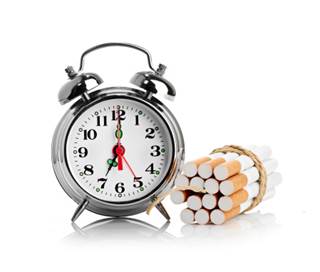 Although physicians often consider increasing a medication dose if there is no response to the standard dose in a patient, this strategy may not be effective with varenicline for smoking cessation. In a double-blind randomized placebo-controlled study, 503 smokers ages ≥18 years were given varenicline 21 days prior to their target quit date (TQD) and asked to smoke ad libitum instead of trying to limit their smoking. On day 10, patients were assessed for varenicline nonresponse (ie, participants reporting no strong nausea, no clear reduction in smoking enjoyment, and <50% reduction in baseline smoking). By day 12, the nonresponders were randomized to receive varenicline tartrate 0.5mg or placebo tablets to use twice daily in addition to their standard active dose. The dosage was further increased in increments of 0.5mg twice daily, up to a maximum of 5mg/day for those who reported no strong nausea or other adverse effects if they continued to be nonresponsive.
A total of 40.6% of the study participants were categorized as nonresponders; of these, 200 were randomized to receive additional tablets of varenicline or placebo. While the dose increase did reduce smoking enjoyment during the prequit period, it had no effect on the mean frequency of urges to smoke at one week post-TQD, their strength, or the severity of withdrawal symptoms vs. placebo. The dose increase also had no effect on smoking cessation rates at week one vs. week 48, week four vs. week 59, and week 12 vs. week 23 after the TQD. While increased dosing may enhance abstinence rates in responders, these findings suggest that some smokers may experience limited response regardless of dosage.
READ FULL ARTICLE
From Jamanetwork