February 08, 2016
Does Having a Respiratory Condition Lower the Risk of Glioma?
This article originally appeared
here.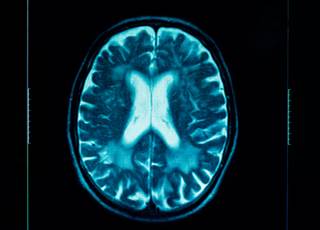 HealthDay News — Patients with respiratory allergies, asthma, and eczema may be less likely to develop a glioma, according to a study published in the February issue of Cancer Epidemiology, Biomarkers & Prevention.
The international team of researchers looked at 4533 glioma patients and 4171 individuals without brain cancer. The investigators found that a history of respiratory allergies, asthma, and eczema was associated with a reduced risk for glioma.
The researchers found that patients with respiratory allergies or eczema were approximately 30% less likely to develop a glioma than those without such conditions (meta-analysis odds ratio, 0.72).
"Many other studies have shown this relationship," study author Melissa Bondy, PhD, associate director for cancer prevention and population science at the Baylor College of Medicine's Cancer Center in Houston, said in a college news release. "We sought to verify this relationship in the largest study to date so that we could provide a scientific consensus statement on the topic. We feel it's now time for the next steps to be taken in this research area."
Abstract
Full Text (subscription or payment may be required)