June 05, 2014
Does Divorce Promote Childhood Obesity?
the MPR take:
Are children of divorced parents more likely to become overweight or obese? A new study published in the journal BMJ Open tackles the topic of how parental marital status affects childhood obesity. Using the 2010 Norwegian Child Growth Study, researchers evaluated the height, weight, and waist circumference of 3166 third graders. Results showed that children of divorced parents were 1.54 times more likely to be generally overweight or obese and 1.89 times more likely to have abdominal obesity compared to children with married parents.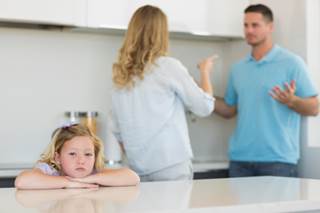 Objective: Sociodemographic changes in Norway and other western industrialised countries, including family structure and an increasing proportion of cohabiting and divorced parents, might affect the prevalence of childhood overweight and obesity issues. Measurements Height, weight and waist circumference were objectively measured.
READ FULL ARTICLE
From Bmj