February 23, 2016
Does Bariatric Surgery Decrease Heart Failure Rates?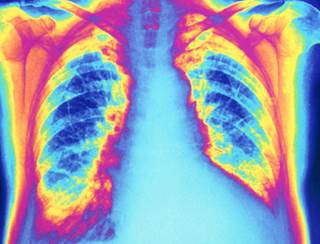 HealthDay News — Bariatric surgery to promote substantial weight loss is linked to reduced rates of emergency department visits and hospitalizations for heart failure exacerbations among obese patients with the condition, according to research published in the March 1 issue of the Journal of the American College of Cardiology.
Yuichi J. Shimada, MD, MPH., from Harvard Medical School in Boston, and colleagues analyzed data for a population-based, self-controlled case series of 524 obese patients with heart failure who underwent bariatric surgery. The primary outcome was emergency department visit or hospitalization for heart failure exacerbation.
The researchers found that during the reference period of 13 to 24 months preceding the surgery, 16.2% of patients had an emergency department visit or a hospitalization for heart failure exacerbation; this rate remained stable at 15.3% (P = 0.67) in the subsequent 12-month period prior to the surgery. A nonsignificant reduction in the rate of heart failure exacerbations to 12.0% (P = 0.052) was observed in the first 12-month period after bariatric surgery. In the subsequent 13 to 24 months after bariatric surgery, a significant reduction in the rate of heart failure exacerbations to 9.9% was observed (adjusted odds ratio, 0.57; P = 0.003).
"This analysis of heart failure exacerbations turns a much needed focus toward the potential for bariatric surgery to address not only the epidemic of fatness, but also the epidemic of failure," write the authors of an accompanying editorial.
Full Text (subscription or payment may be required)
Editorial (subscription or payment may be required)