May 28, 2014
Does an Ice Diet "Melt" Away the Pounds?
the MPR take:
The hottest diet is one that is actually quite cold. Brian Weiner, MD, of the Robert Wood Johnson University Hospital in New Jersey, has developed the "Ice Diet" that supplements diet and lifestyle changes with ice to increase the amount of energy burned by the body and satiate hunger. Dr. Weiner estimates that ingesting one liter of ice can burn approximately 160 calories without any contraindication for most adults and children. Consuming shaved ice or allowing ice to melt in the mouth is recommended to avoid dental damage, as is avoiding sugary ice drinks like Slurpees or margaritas that could negate any potential weight loss due to calories.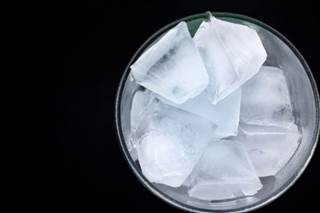 Eating ice actually burns calories because it requires energy for the body to melt the cube. Brian Weiner decided to change his eating and exercise regimes. It's meant as a supplement to overall diet and lifestyle that go into maintaining a healthy physical form. "I would usually cringe when patients brought up the weight loss diet of the day, usually some poorly documented and improbable strategy.
READ FULL ARTICLE
From The Atlantic