June 25, 2014
Could a Virus Cause Type 1 Diabetes?
the MPR take:
A recent rise in the incidence of type 1 diabetes, particularly in children <5 years of age, has led researchers to believe that other factors, beyond genetic predisposition, may be the cause for the up-tick. The idea that a virus may play a role in type 1 diabetes development is reported in a recent article in the journal Diabetes. Specifically, the enterovirus has been shown to have the strongest clinical association. An analysis of 26 studies demonstrated that compared to patients without diabetes, the presence of enterovirus was fourfold higher in patients with diabetes-related automimmunity and 10-fold higher in patients with type 1 diabetes. Another study published in the journal illustrates the pathway in which a viral infection can initiate beta cell-specific autoimmunity in susceptible patients, leading researchers to conclude that in some individuals, viral infection can be the catalyst for type 1 diabetes development.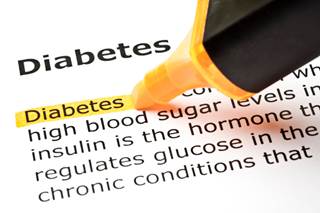 Although genetic predisposition to type 1 diabetes (T1D) is a key risk factor, it does not explain the recent and rapid rise in incidence of the disease, particularly among children under the age of 5 (1). Changes in the environment and/or how individuals respond to these changes are now widely believed to be responsible for the recent increases in T1D. The strongest and most clinically significant associations point to enterovirus infection.
READ FULL ARTICLE
From Diabetesjournals