November 21, 2014
Can Wearables for Babies Help Prevent SIDS?
the MPR take:
Wearable devices like fitness trackers are growing in popularity, but can wearable home baby monitors help to prevent sudden infant death syndrome (SIDS) by monitoring an infant's vital signs? The company Owlet is developing a "smart sock" that attaches to a newborn baby's ankle to monitor heart rate, oxygen concentrations, and skin temperature; parents can also receive alerts on their smartphone if the child rolls over. Another company called Rest Devices has created an infant bodysuit with built-in sensors to detect heart rate and temperature. However, in the 1980s and 1990s, similar products were marketed for reducing SIDS but research showed that they had no effect on the incidence of SIDS in healthy infants. The American Academy of Pediatrics also warns that home cardiorespiratory monitors should not be used as a means for reducing SIDS risk. While there are some scenarios where home infant monitoring devices are beneficial, such as for preterm infants or those who need oxygen, these devices marketed for use with healthy infants are not supported by observational or randomized trials for the prevention of SIDS. The devices claim to offer "reassurance," but they are not regulated medical devices and may provide a false sense of security to parents.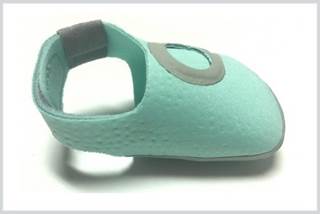 The peace of mind for which parents buy expensive but unregulated wearable monitors, and on which their marketing depends, may be illusory, David King writes.
READ FULL ARTICLE
From press.psprings.co.uk