June 26, 2014
Can Regular Aspirin Use Reduce Pancreatic Cancer Risk?
the MPR take:
Regular use of aspirin may lower the risk of pancreatic cancer by nearly 50%, according to a new study published in the journal Cancer Epidemiology, Biomarkers, and Prevention. In the population-based study from January 2005 to August 2009, 362 patients with pancreatic cancer were matched to 690 randomly sampled controls. Regular use of aspirin was associated with reduced risk of pancreatic cancer, with incremental decreasing risk seen in for each year of low-dose or regular-dose aspirin use (OR, 0.94; 95% CI, 0.91–0.98 and OR, 0.98; 95% CI, 0.96–1.01, respectively) and for increasing years in the past that low-dose or regular-dose aspirin use had started (OR, 0.95; 95% CI, 0.92–0.99 and OR, 0.98; 95% CI, 0.96–1.00, respectively). Regular aspirin use lowered the risk by 48% after controlling for age, sex, race, smoking, diabetes, and other factors; those taking aspirin regularly for one to three years had a 43% lowered risk, while those taking it for 7–20 years had a 56% reduced risk. Regular use was defined as at least once a week for three months. However, because of bleeding risks associated with aspirin use, a risk–benefit analysis should be applied for individual patients.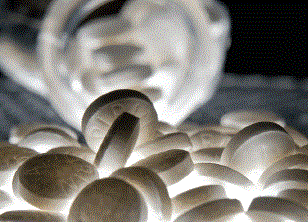 A new study adds to the evidence that low-dose aspirin, known to reduce the risk for heart disease, may also reduce the risk for pancreatic cancer. Pancreatic cancer has a 93 percent fatality rate, and the National Cancer Institute estimates there will be about 46,000 new cases and 40,000 deaths from the disease this year.
READ FULL ARTICLE
From The New York Times