November 20, 2014
Can Garlic Prevent a Cold?
the MPR take:
Can garlic help prevent or treat the common cold? While garlic is believed to have antibacterial and antiviral properties, there is insufficient evidence to say whether it has any effect on the common cold. In a recent review published in the Cochrane Library, researchers were only able to find one study that met their inclusion criteria. In this trial, 146 subjects were given either a garlic supplement (180mg allicin content) or placebo once daily for 12 weeks. In the garlic group, there were 24 occurrences of the common cold (111 days of illness) while in the placebo group there were 65 occurrences (366 days of illness). For both groups, the number of days to recovery from occurrence was similar (4.63 for garlic vs. 5.63 for placebo). While this single trial alludes to garlic being potentially effective against the common cold, more studies will needed to be conducted to substantiate this finding.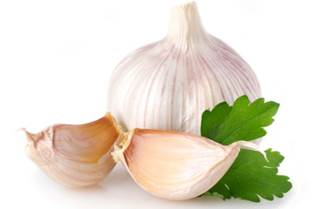 Garlic is alleged to have antimicrobial and antiviral properties that relieve the common cold, among other beneficial effects. There is widespread usage of garlic supplements. The common cold is associated with significant morbidity and economic consequences. On average, children have six to eight colds per year and adults have two to four.