June 10, 2014
Can a "Tomato Pill" Prevent Heart Disease?
the MPR take:
A small trial has shown promising results for a "tomato pill" in reducing risk factors for future cardiovascular events. Researchers at Cambridge University conducted a double-blind study in which 36 volunteers with and without known heart disease were given a daily tablet containing lycopene, an antioxidant found in tomatoes. Compared to the control group, the "tomato pill" patients had significantly improved forearm blood flow; reduced forearm blood flow can be a predictor of future cardiovascular events such as myocardial infarction and stroke. No associations were seen between the pill and blood pressure, arterial stiffness, or fat levels in the blood.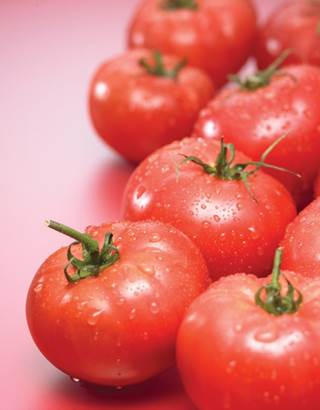 Taking a tomato pill a day could help keep heart disease at bay, say UK scientists who have carried out a small but robust study. The trial, which tested the tomato pill versus a dummy drug in 72 adults, found it improved the functioning of blood vessels. They recruited 36 volunteers known to have heart disease and 36 "healthy" controls, who were all given a daily tablet to take, which was either the tomato pill or a placebo.
READ FULL ARTICLE
From BBC