November 03, 2014
Assisted Suicide: Which States Allow "Death with Dignity"?
the MPR take:
After 29-year-old Brittany Maynard announced that she would be seeking euthanasia after receiving a terminal brain cancer diagnosis, the debate over assisted suicide has been re-ignited in the United States. Maynard moved from California to Oregon, one of five states that protect aid-in-dying practices commonly known as "death with dignity" laws. Oregon, Vermont, and Washington allow prescriptions for lethal doses of medications to terminally ill adults from their physicians, with set protocols in place. Terminally ill New Mexico residents have a state constitutional right to obtain aid in dying based on a recent court ruling, although the state's attorney general is appealing this decision. While Montana does not have a law with a set protocol, a previous court case set the precedent that gives physicians protection if they write a prescription for a lethal dose of medication at the terminally ill patient's request. Over 750 patients in Oregon have chosen euthanasia since the Death with Dignity Act went into effect in 1997. Advocates for assisted suicide state that aid in dying does not replace palliative care and allows the patients to die before their suffering becomes unbearable, but opponents argue that terminally ill patients may be pressured by others to end their lives prematurely and that the availability could affect decision-making at the insurance, doctor, and patient levels.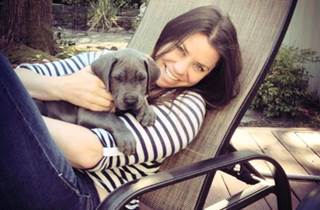 Few issues are more personal—or divisive—than ending a life with a doctor's lethal prescription. The issue has sparked national debate recently, after Brittany Maynard, a 29-year-old woman who had terminal brain cancer, went public with her decision to end her own life. While Oregon has had ...
READ FULL ARTICLE
From Time