June 20, 2014
Arthritis Drug Potential Treatment for Alopecia Universalis?
the MPR take:
A male patient with plaque psoriasis and a history of alopecia universalis has been successfully treated for both conditions with an unlikely drug – tofacitinib, which is indicated for the treatment of adults with moderately-to-severely active rheumatoid arthritis. In an article appearing in the Journal of Investigative Dermatology, the researchers reported that the patient experienced full regrowth of hair at all body sites except for the arms and legs. Although the improvement in psoriasis was not as significant and a higher dose could be beneficial, the patient has opted to remain on his current dose due to being satisfied with the hair growth.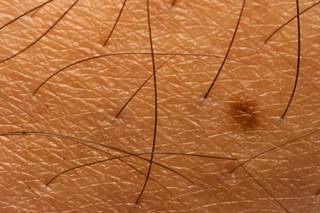 A man with almost no hair on his body has grown a full head of it after a novel treatment by doctors at Yale University.There is currently no cure or long-term treatment for alopecia universalis, the disease that left the 25-year-old patient bare of hair. This is the first reported case of a successful targeted treatment for the rare, highly visible disease.
READ FULL ARTICLE
From EurekAlert