July 08, 2014
Are Corticosteroids Effective for Cancer Pain?
the MPR take:
Even with limited evidence as to their efficacy, corticosteroids are often included in cancer pain management therapy. A study in the Journal of Clinical Oncology evaluated methylprednisolone vs. placebo for additional analgesia in adult patients with cancer receiving opioids; patients were randomly assigned to methylprednisolone 16mg twice daily or placebo for seven days. At day seven evaluation, no difference was reported between the two groups in pain intensity (MP, 3.60 vs. PL, 3.68; P=.88) or relative analgesic consumption (MP, 1.19 vs. PL, 1.20; P=.95). Significant improvements were seen in fatigue, appetite loss, and patient satisfaction in the methylprednisolone group, prompting the authors to suggest that long-term benefits should be examined in a future study.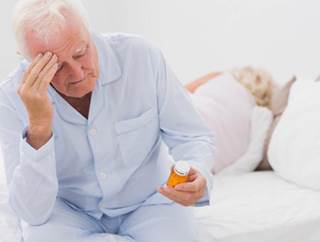 Purpose: Corticosteroids are frequently used in cancer pain management despite limited evidence. This study compares the analgesic efficacy of corticosteroid therapy with placebo. Patients and Methods: Adult patients with cancer receiving opioids with average pain intensity 4 (numeric rating scale [NRS], 0 to 10) in the last 24 hours were eligible.
READ FULL ARTICLE
From Ascopubs