October 29, 2016
Antivirals Underutilized in Children With Outpatient Influenza-Like Illness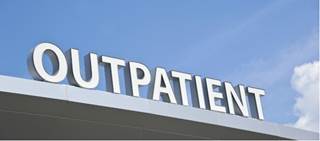 NEW ORLEANS, LA—Children presenting with outpatient influenza-like illness rarely received an antiviral prescription, according to a retrospective cohort study presented at IDWeek 2016.
The highest incidence of influenza occurs in children aged 2–17 years of age. Current guidelines recommend antiviral use to prevent influenza-related complications in non-hospitalized individuals with confirmed or suspected influenza—especially young children or those with high-risk conditions.
However, "antiviral use has been shown to be underutilized in high-risk groups, especially in children," noted Natasha Sastri, MPH, of Perelman School of Medicine, University of Pennsylvania, Philadelphia, PA.
To identify factors associated with receipt of an antiviral prescription, she and her colleagues conducted a study of children 18 years and younger presenting with outpatient influenza-like illness symptoms to a 31-site pediatric primary care network over 4 consecutive influenza seasons, September/October to May, 2010–2011 to 2013–2014.
Presence of comorbidities and age group were the primary exposures and receipt of an antiviral prescription was the primary outcome. Multivariable logistic regression measured the association between high-risk status and antiviral receipt, accounting for covariates that included sex, race, insurance type, influenza test receipt, influenza season, clinic location, and provider experience.
Among the 45,869 patients with influenza-like illness, 32.6% were <2 years old, 42.2% had a comorbidity, and 442 (0.96%) received an antiviral prescription.
Multivariable analysis showed that those with any comorbidity were less likely to receive treatment (adjusted odds ratio [aOR] 0.40 [0.31–0.50], as were those who were covered by Medicaid vs. private insurance (aOR 0.68 [0.53–0.86]).
Increased likelihood of treatment was associated with being tested for flu (aOR 14.7 [10.3–20.9]), ages 2–4 (aOR 1.49 [1.13–1.95]) and 5–18 years (aOR 1.60 [1.26–2.05] vs. <2 years, and increasing years of provider experience, 31 or more years vs. ≤10 years (aOR 2.75 [1.97–3.85]). Those with asthma were less likely to receive treatment (aOR 0.27 [0.20–0.38]).
"The likelihood of receiving an antiviral prescription was significantly associated with older age, receiving an influenza test, and being seen by a provider with 30 years or more of experience," Sastri noted. "Children who were covered by Medicaid were also less likely to receive an antiviral prescription compared to children who held private insurance, suggesting a potential socioeconomic disparity in antiviral receipt."
She concluded that "increased efforts are needed among clinicians to improve awareness and consistent application of influenza treatment guidelines" as well as how to understand better the "drivers of antiviral treatment practices in this pediatric population."
One hypothesis: "due to the non-specificity of the case definition for influenza-like illness, it is possible that providers ascribed [these] symptoms to another respiratory virus."