How Clinicians Can Survive the Holiday Season
the MPR take:
While many are busy this time of year preparing for the holidays, healthcare professionals are also swamped with the task of keeping patients healthy. Here are some tips for managing stress while celebrating with holiday cheer:
When urgent patient situations interrupt your plans, focus on having a positive attitude toward caring for those who need your expertise.
If you know that you will be working during the holidays, make alternate plans to celebrate with family and friends at another time. The holidays are about gathering and giving thanks, regardless of the day.
Accidents are common during the holidays, which can be particularly overwhelming to emergency departments and critical care units. Remember that tending to others is part of the job, take deep breaths, and remain calm.
A staff holiday party can help to relieve stress and celebrate this time of year. It can also help employees to feel appreciated for their hard work throughout the year.
Be sure to give yourself time off throughout the year, not just during the winter holidays. Treat yourself to celebrations around other holidays, even if it just means taking a day off here and there.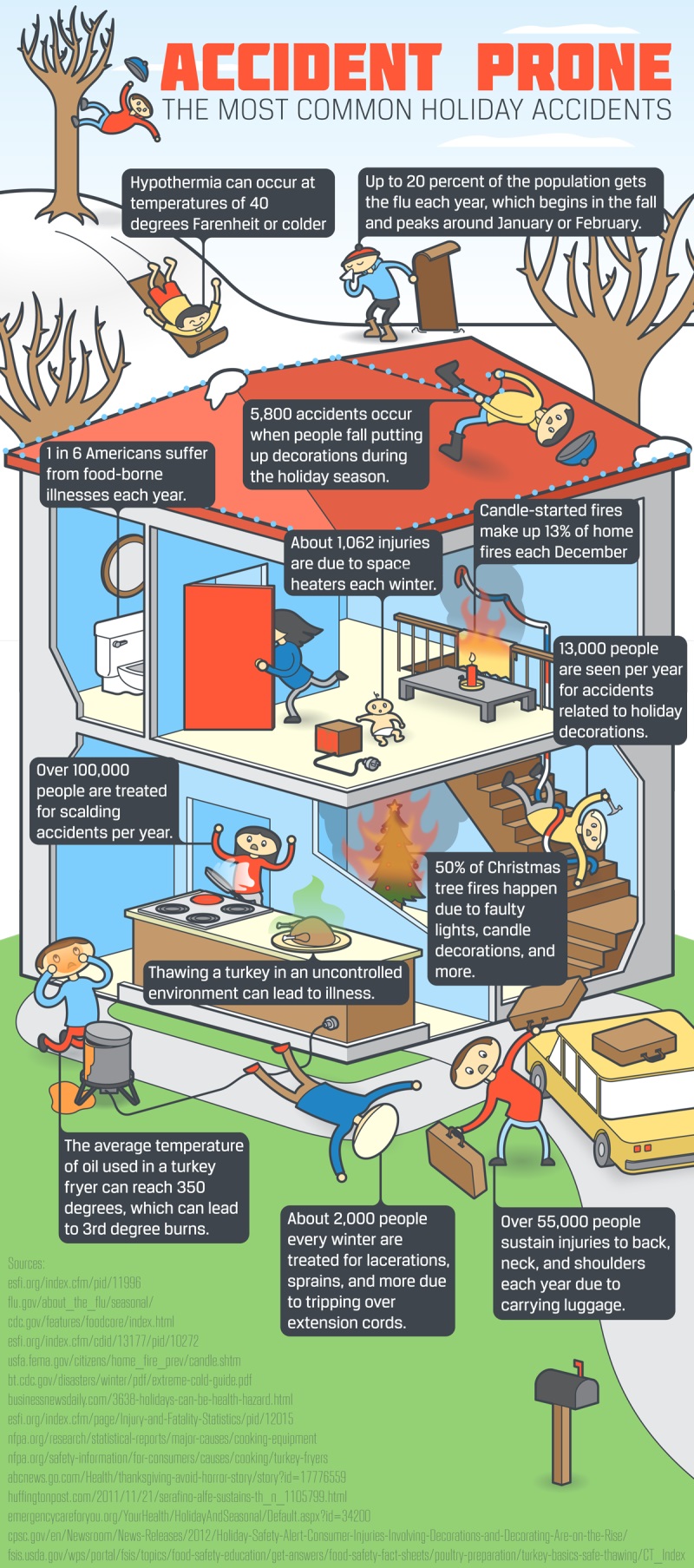 Image courtesy of Urgent Care Locations
The holiday season is a busy time of the year, both for shoppers and healthcare professionals, but for different reasons.