June 23, 2015
Teva Launches Generic Zyvox Tabs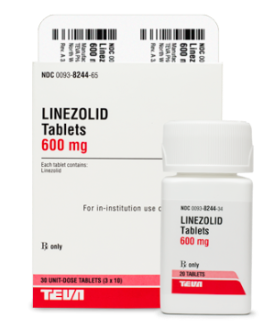 Teva announced the launch of Linezolid Tablets, the generic version of Pfizer's Zyvox.
Zyvox is an oxazolidinone antibiotic indicated in adults and children for the treatment of the following infections caused by susceptible Gram-positive bacteria: nosocomial pneumonia; community-acquired pneumonia; complicated skin and skin structure infections, including diabetic foot infections, without concomitant osteomyelitis; uncomplicated skin and skin structure infections; and vancomycin-resistant Enterococcus faecium infections.
RELATED: Common Antibiotic May Fight Superbugs After All
Linezolid Tablets are available in a 600mg strength in 20-count bottles and 3x10 (30 tablets) blister packs.
For more information call (888) 838-2872 or visit TevaGenerics.com.