August 29, 2016
Mylan to Launch Generic EpiPen Auto-Injector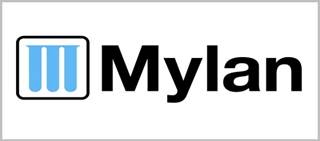 Mylan announced it will launch Epinephrine Injection, the first generic version of its EpiPen Auto-Injector at a list price of $300 per 2-pack carton.
The generic version is identical to the branded product regarding device function and drug formulation. Mylan will continue to market the brand product, EpiPen. The expanded patient assistance program and the $300 savings card announced last week will remain in place for the brand product. The Company plans to initiate a direct shipment program along with the launch of the generic EpiPen at the $300 list price.
Both EpiPen and EpiPen Jr. Auto-Injectors are intended for the emergency treatment of life-threatening allergic reactions (anaphylaxis) caused by allergens, exercise, or unknown triggers, and for individuals who are at increased risk for these reactions.
Epinephrine Injection is anticipated to launch in several weeks pending labeling revisions. It will be available as 0.15mg and 0.30mg strengths as 2-pack cartons.
For more information call (800) RX-MYLAN or visit Mylan.com.