July 02, 2014
Generic Testosterone Gel in 3 Forms Launched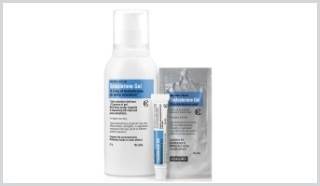 Upsher-Smith announced the launch of Testosterone Gel 1%, the generic version of Vogelxo gel, in 3 different configurations.
Topical testosterone gel, a Schedule III drug, is used to treat adult males who have low or no testosterone and with conditions associated with low or no testosterone. This is the first FDA-approved generic transdermal testosterone replacement therapy (TRT) available in three configurations.
RELATED: Vogelxo Gel Approved for Testosterone Replacement
Testosterone Gel is available in 30-count unit-dose tubes (5g of gel/tube), 30-count unit-dose packets (5g of gel/packet), and 2-count 75g metered-dose pumps (1.25g of gel per actuation).
For more information call (800) 654-2299 or visit Upsher-Smith.com.