May 05, 2015
Why It's Important to Ask Patients About OTC Use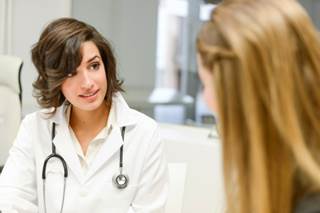 Consumer self-care treatment is a common practice that can potentially impact patients' health conditions and concomitant medication use. According to the Consumer Healthcare Products Association 93% of United States adults seek self-treatment options for minor issues prior to contacting a health care professional.1 A study conducted by Qato et al. evaluated the regular use of medications (prescription, over-the-counter and dietary supplements) by older adults. The authors found that 81% of patients used at least one prescription medication and 42% used at least one over-the-counter (OTC) medication. Concomitant use of a prescription and OTC medication occurred in 46% of people.2 The Slone Survey conducted by Kaufman et al. in 2002 evaluated the use of all types of medications (prescription, OTC, vitamins, minerals, herbals and natural supplements) over the week prior showed similar results with usage. Eighty-one percent of adults used at least one medication over the preceding week. Herbals/supplements were used by 16% of people on prescription medications.3
Concomitant use of medications without proper guidance by a health care provider and complete understanding of potential risks by patients could potentially result in increased drug interactions, unwanted side effects, and worsening of conditions. As health care providers, it is important to consider the impact of OTC medication use in patient care management. Below are some common OTC medications used by patients in practice that may be viewed as safe or benign but may lead to condition and/or medication-related problems.
St. Johns Wort
Importance for Asking About Use
Potential management of psychological disorders without health care supervision, drug interactions, safety concerns.
Dangers of Use
Potential drug interactions with the use of St. Johns Wort include medications for cardiovascular disease (digoxin, warfarin, nifedipine, verapamil), hypercholesterolemia (simvastatin, atorvastatin), anxiety (amitriptyline, alprazolam, midazolam), infections (indinavir, nevirapine, erythromycin), gastrointestinal disorders (omeprazole), organ transplant (cyclosporine, tacrolimus), birth control (ethinyl estradiol, norethindrone), pain (methadone, oxycodone, ibuprofen), and cancer (irinotecan, imatinib). Use of St. John's wort for psychological disorder management without the supervision of a health care provider may not be effective and could potentially expose patients to unexpected side effects such as gastrointestinal symptoms, fatigue, dizziness, or restlessness.
Recommendation
Inform patients to speak with a health care provider to evaluate necessity of medications. Perform evaluations and select appropriate prescription therapy or refer for psychiatric assistance.