January 06, 2014
Which Diet Plan Is Right for Your Patient? The Evidence Behind the Most Popular Diets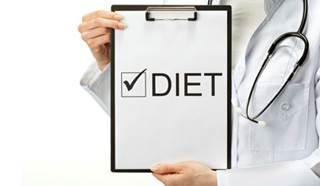 According to a 2009 CNN report, approximately 100 million Americans make New Year's resolutions,1 with the resolution to lose weight being the most common.2 This means that a significant number of Americans will be embarking on diets in January—including quick weight-loss or "fad" programs.3
There are a number of red flags people should look out for that may indicate a diet is "too good to be true."
Experts warn dieters should steer clear of plans that promote "magic" or "miracle" foods that are alleged to "burn fat" (eg, grapefruits or cabbage soup), that encourage eating large quantities of one particular food, that offer rigid menus, or that promise rapid weight loss (more than two pounds per week).4
RELATED: Metabolic Disorders Resource Center
The recently published AHA/ACC Obesity Guideline5 suggests several potential dietary approaches for weight loss, emphasizing that even those without "formal prescribe energy restrictions" must include "realized energy deficit."
These diets include the European Association for the Study of Diabetes (EASD) Guidelines,6 lacto-ovo-vegetarian-style diets and low-fat vegan-style diets, macronutrient-targeted diets with prescribed energy restriction, low- and/or lower-fat diets, low-glycemic load diets, and moderate-protein diets.5
Diets With Cardiovascular Benefits
Evidence suggests that certain diets offer not only the advantage of weight loss, but also of increased cardiovascular health.
DASH Diet is one of the most established evidence-based dietary approaches to reducing hypertension.7 Components include:8
Fruits: 4 to 5 servings daily
Vegetables: 4 to 5 servings daily
Whole grains or fiber: 6 to 8 servings daily
Dairy (low fat): 2 to 3 servings daily
Meat (lean): 2 servings daily
Lower dietary sodium intake
Low fat (ideally <6% of daily calories)
Low Cholesterol intake (ideally <150 mg daily)
Low Sodium intake (<2.4 grams daily)
Calcium 1250 mg daily
Magnesium 500 mg daily
Potassium 4700 mg daily
Reduced total and saturated fat, cholesterol, and sugar-sweetened products
There is limited evidence on the safety and efficacy of DASH in special patient populations—eg, patients with chronic kidney or liver disease—but these conditions are not strict contraindications.9
The Mediterranean Diet "typically includes a high intake of olive oil, fruit, nuts, vegetables, and cereals; moderate intake of fish and poultry; and low intake of dairy products, red meat, processed meats, and sweets. It also includes wine in moderation, consumed with meals."10 It was recommended by the EASD Guidelines6 and the ACC/AHA Guidelines5 for weight loss.