June 13, 2016
Should Statins Be Available Over-the-Counter? An Expert Interview with Robert Eckel, MD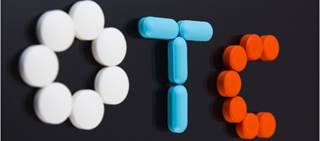 Statins are among the most widely prescribed drugs in the United States. However, only 45% of adults meeting criteria for statin therapy (as defined in the 2013 American College of Cardiology (ACC)/American Heart Association (AHA) guideline for the treatment of cholesterol to reduce atherosclerotic cardiovascular risk1) are actually using these agents.2 Although generic statins are relatively inexpensive, increasing access through decreasing cost might encourage hitherto reluctant statin-eligible individuals to begin treatment with these drugs.3 One way to accomplish this might be through making them available over-the-counter (OTC). Several therapeutic drug classes have demonstrated an average 27% utilization increase after becoming available OTC.4
A recent 10-year cost-effectiveness model using a health system perspective examined the economic impact of making an OTC statin drug available3 The study authors developed this model by using nationally representative survey data on statin use and cardiovascular risk, data from clinical studies on the safety and efficacy of statins, and data from a study on consumer decision to use an OTC statin.
The researchers estimated that OTC statins would result in 252,359 fewer major coronary events, 41,133 fewer strokes, and 135,299 fewer coronary revascularization procedures over a 10-year period. OTC statins would also reduce coronary heart disease- and stroke-related deaths by 68,534 over the same time frame, saving more than $10.8 billion in healthcare costs. However, the costs of drug therapy, would increase by $28.3 billion and there would be an additional estimated 3864 cases of rhabdomyolysis, a severe side effect of statins.
The authors concluded that with proper labeling and education, it is highly likely that OTC statins would be cost-effective, as they "significantly improve population health without large increases in healthcare costs."
To gain further insight into the implications of this study and this controversial issue, MPR interviewed Robert Eckel, MD, Professor of Medicine, Division of Endocrinology, Metabolism and Diabetes, and Cardiology Professor of Physiology and Biophysics, University of Colorado, Anschutz Medical Campus, Aurora, Colorado. Dr. Eckel is a co-author of the 2013 ACC/AHA guideline.