April 12, 2017
Pharmacotherapy and Obesity: A Review of Treatment Options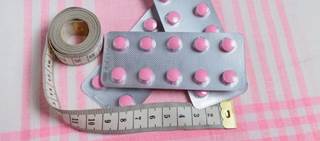 Obesity has garnered increasing attention as implicated in numerous chronic conditions, particularly cardiometabolic disease.1 Diet, exercise, and behavior modifications are cornerstones of obesity treatment, and the 2013 AHA/ACC/TOS Guidelines for the Management of Overweight and Obesity in Adults2 recommend medication of individuals who fail to respond to these lifestyle interventions and have a BMI of ≥30 kg/m2, or a BMI of ≥27 kg/m2 and weight-related comorbidities. Guidelines of the Endocrine Society (2015)3 focus on pharmacotherapy for obesity, including drug-induced weight gain, and the American Association of Clinical Endocrinologists and the American College of Endocrinology (AACE/ACE) published guidelines to help providers make decisions regarding optimal care of patients with pharmacotherapy.4
A recent article by Igel et al1 summarizes the relationship between pharmacotherapy and obesity. The authors set out to review (1) medications that can lead to weight gain and potential alternatives; (2) currently approved anti-obesity medications and best practices to individualize the selection process; and (3) the use of testosterone in men with hypogonadism and obesity.
Medication-Induced Weight Gain
Pharmacologic agents can have "unpredictable and variable effects on a patient's weight," so it is important to "balance the benefits of any treatment against the probability of weight gain," the authors state.
They review a broad range of medication classes associated with weight gain, including anti-diabetic (insulin, sulfonylureas, thiazolidinediones, meglitinides) antihypertensive (alpha-adrenergic blockers, beta-blockers), antidepressant (SSRIs, mirtazapine, MAOIs), antipsychotic (clozapine, olanzapine, quetiapine, risperidone), anti-epileptic (carbamazepine, gabapentin, pregabalin, valproic acid), and antihistamine (1st generation antihistamines) agents, as well as steroids, contraceptives, and other hormonal therapies.
The authors emphasize, "When possible, practitioners should utilize weight-neutral or weight loss-promoting medications. If there are no alternative medications, weight gain can be prevented or lessened by selecting the lowest dose required to produce clinical efficacy for the shortest duration necessary." Antidiabetic agents that have been shown to promote weight loss include GLP-1 agonists, metformin, pramlintide and SGLT2 inhibitors.
Anti-Obesity Medications
The authors describe the goal of anti-obesity pharmacotherapy as "not only to reduce weight, but more importantly, to improve the comorbid conditions associated with obesity, such as hyperglycemia, hyperlipidemia, and atherosclerotic heart disease."
They encourage clinicians to discuss with patients, prior to initiating pharmacotherapy, that obesity is a chronic disease that will require long-term treatment. Patients should also understand that the "efficacy of the current medication options is generally 5% to 10% of body weight loss," but that more weight loss can be achieved if several approaches are used simultaneously.
The authors caution that all anti-obesity pharmacotherapy is classified as category X, and female patients of reproductive potential should be counseled appropriately.
A list of anti-obesity medications can be found here.