October 13, 2015
Law 101: The HIPAA Privacy Rule, Part 2: Avoiding Violations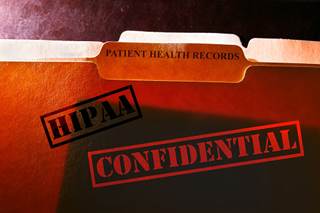 Quiz: Which of the following would constitute violations of the HIPAA Privacy Rule?
a) A pharmacy disposes of records in an open trash receptacle.
b) A cancer clinic employee leaves a company laptop, containing patient information, in her car where it is stolen.
c) A health insurance company returns leased photocopiers to the rental company, without erasing saved patient data
d) a and c
e) all of the above
In the first part of this series on HIPAA, we looked at what information the HIPAA privacy rule protects, who it applies to, and who is enforcing it. In this installment, we'll look at what types of actions or failures result in violations, and how to avoid them.