May 12, 2014
Experts Weigh In: Omega-3s and Prostate Cancer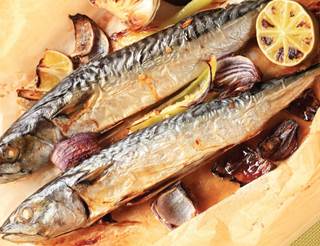 On July 10, 2013, Theodore M. Brasky, PhD, of the Ohio State University Comprehensive Cancer Center in Columbus, and colleagues published a study in the Journal of the National Cancer Institute (2013;105:1132-1141) that they said confirms previous reports of increased prostate cancer (PCa) risk among men with high blood levels of long-chain omega-3 polyunsaturated fatty acids.
Two months later, a team led by James J. DiNicolantonio, PharmD, of the Mid America Heart Institute at Saint Luke's Hospital in Kansas City, Mo., and Wegmans Pharmacy in Ithaca, N.Y., presented its own take on those results, noting in Missouri Medicine (2013;110:292-295) that "the Brasky paper only demonstrates an association between plasma phospholipid omega-3s and subsequent prostate cancer risk; it cannot prove that omega-3 fatty acids (and particularly fish oil) cause prostate cancer."
Dr. DiNicolantonio and his coauthors, including two cardiovascular physicians, further contended that a more thorough review of the pertinent literature suggests that increased omega-3 fatty acid consumption does not increase PCa risk, and notably decreases PCa mortality, while "most certainly" reducing risk for sudden death and cardiovascular events
"I think that when you actually read the Brasky paper, one would not be concerned with fish oil supplements increasing the risk of prostate cancer, but the press releases that came afterwards confused clinicians and the public alike, causing a lot of panic," Dr. DiNicolantonio told Renal & Urology News.
"Also, it is highly likely that a lot of people stopped their fish oil supplements based on inappropriate conclusions drawn from this study, and it would be a shame for patients on fish oil supplements to lose the cardiovascular protection that has been shown for decades with these supplements."
Dr. DiNicolantonio pointed out that Dr. Brasky and his co-authors analyzed data from a single blood measurement of omega-3 status, and that one omega-3 blood draw—particularly one that does not measure omega-3 levels in red blood cells, which is a more accurate reflection of chronic omega-3 intake—cannot implicate fish oil supplements as causing PCa.
"Patients should not stop their fish oil supplements based on the Brasky paper," Dr. DiNicolantonio said.
The National Institute of Health's (NIH's) MedlinePlus service names mackerel, tuna, salmon, sturgeon, mullet, bluefish, anchovy, sardines, herring, trout, and menhaden as the fish especially rich in omega-3 fatty acids.
When asked what misconception about the relationship between omega-3 fats and PCa he would most like to clear up, Dr. DiNicolantonio noted that a plethora of prior studies looking at fish intake—particularly fatty fish and non-fried fish—as well as fish oil supplement intake show a decreased risk of PCa.
"People who have a lifelong high intake of fish have some of the lowest rates of prostate cancer or prostate cancer mortality, such as Eskimo men and Japanese men," he said.