April 13, 2016
Herbal 'Opioid Alternative' Leads to Addiction, Severe Withdrawal Symptoms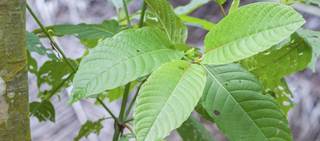 A recent Centers for Disease Control and Prevention (CDC) report indicates that since 1999, over 165,000 people have died from prescription opioids, prompting the CDC to tackle this public health issue with new guidelines for opioid prescribing in chronic pain.1 Given the current climate surrounding the use of these agents, clinicians may be hesitant to prescribe opioids and patients may turn to alternative sources to help deal with their pain. A recent case published in the Wisconsin Medical Journal shows that these sometimes easily accessible alternatives may carry substantial risks as well, leading to another type of addiction, one without much regulation.2
In this case, a 37-year-old woman presented to an inpatient mental health clinic after admitting to an addiction to kratom, an herb used for hundreds of years in Southeast Asia to manage pain, opioid withdrawal, fatigue, and cough. Medical history showed the patient had suffered from postpartum depression at one point and was prescribed sertraline which she had discontinued on her own; no previous treatment for substance abuse was noted.
The patient reported that she had been taking kratom for two years after being introduced to it by a coworker who used it for fibromyalgia pain. She was convinced that kratom could be an effective alternative to opioids to treat the pain she experienced after a recent carpal tunnel surgery. The kratom was supplied as dried, crushed leaves in a capsule formulation; after starting the herb, the patient reported a reduction in pain and an increase in energy. Because it was expensive, the patient decided to purchase the kratom off the Internet; this kratom was more concentrated and she assumed less would be needed to get the desired effect.
Over the 2-year period, the patient continued to buy kratom online ($150 for a 20mL bottle) but after six months she realized she had been taking too much and wanted to cut back. While trying to reduce her intake, the patient began to experience withdrawal symptoms including severe abdominal cramps, nausea, vomiting, diarrhea, sweats, and blurred vision. Using low-dose clonidine, provided to her by two outpatient clinicians, she tried to detoxify over the next 1.5 years.