March 19, 2017
Does Platelet Count Affect Folic Acid Efficacy in Reducing Stroke Risk?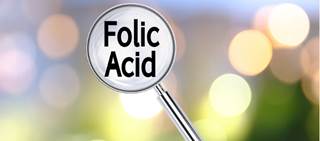 WASHINGTON, DC—The efficacy of folic acid supplementation on the risk of stroke was greatest in the lowest quartile of platelet count among hypertensive adults, according to research presented at the ACC.17 Scientific Session.
Folic acid therapy can help decrease stroke risk among hypertensive adults but the impact of platelet count on efficacy "remains uncertain," stated Xiangyi Kong, MD, from Peking University First Hospital, Beijing, China. Kong and coauthors examined whether platelet count affects the effect of folate supplementation on the risk of stroke among Chinese adults with hypertension who had no history of stroke or myocardial infarction.
The analysis was based on data from the China Stroke Primary Prevention Trial (CSPTT), a randomized, double-blind, clinical trial (n=14,815). Study patients were randomized to daily treatments of a single pill containing enalapril 10mg + folic acid 0.8mg (n=7,423) or enalapril 10mg alone (n=7,392). Total homocysteine, glucose, total cholesterol, high-density lipoprotein cholesterol, triglycerides, and creatinine levels at both baseline and the exit visit were obtained. "Incidence rates of stroke between the two treatment groups were compared according to platelet count quartiles," described Dr. Kong.
After the follow-up period of 4.3 years, a total of 499 strokes were reported. Among patients with the lowest quartile of platelet count, 25 first-stroke events occurred in the enalapril + folic acid treatment arm vs. 66 events among the enalapril alone treatment arm (absolute risk reduction 2.9%; relative stroke reduction 60%, hazard ratio [HR] 0.40, 95% CI: 0.25–0.66; P<0.001). The study did not find any significant differences between the 2 groups in the other 3 platelet count quartiles.
In general, the efficacy of folic acid supplementation on risk of stroke was most prominent in the lowest quartile of platelet count. Having a low platelet count in adults with hypertension proved to be an "important indicator for folic acid treatment, and is an appropriate application of precision medicine," concluded Dr. Kong.