November 12, 2016
DAAs: Exemplary Safety Profile Confirmed Across Broad Population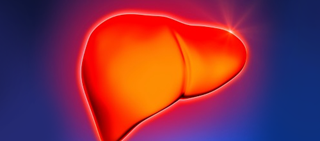 BOSTON, MA—Direct-acting antiviral (DAA) therapy "has an exemplary safety profile across a broad population of patients treated in usual clinical practice," reported study authors at The Liver Meeting® 2016.
They also found that "fewer than 2% of patients discontinued therapy due to adverse events."
These results confirm the "outstanding safety profile" observed in Phase 3 trials as well as provide details about additional safety warnings brought to light by post-marketing surveillance, which has restricted the use of DAAs in patients with decompensated cirrhosis.
To evaluate detailed safety data across a broad spectrum of "real world" patients treated with DAAs, Michael W. Fried, MD, professor of medicine and director, University of North Carolina Liver Center, Chapel Hill, NC, and coauthors examined data from the HCV-TARGET International Consortium, an investigator-initiated study of patients treated according to regional standards of care at 44 academic and 17 community medical centers in North America and 4 sites in Europe.
"Detailed information on demographics, clinical course, and adverse events was abstracted from medical records into a centralized data core and systematically monitored for accuracy," Dr. Fried noted. Patients who initiated treatment with all-oral DAA regimens between January 2014 and September 2016 were included in the safety analysis; excluded were those missing bilirubin values or end-treatment dates.
A hepatologist assigned patients with a clinically significant treatment emergent change in bilirubin (ΔTBIL ≥3mg/dL, selected to account for ribavirin effect) to one of three categories: acute morbidity, benign drug-associated hyperbilirubinemia, or drug-associated liver event. History of decompensation and treatment-emergent decompensating events were also noted.
A total of 4829 patients were included in the analysis. The treatment regimens included sofosbuvir (SOF) + ribavirin (RBV), SOF + simeprevir (SMV) ± RBV, ledipasvir/sofosbuvir (LDV/SOF) ± RBV, paritaprevir/ritonavir/ombitasvir with dasabuvir PrOD) ± RBV, and SOF + daclatasvir (DCV) ± RBV.
Of the patients, 4695 (97.2%) completed therapy, with 4612 (97.8%) having ΔTBIL <3mg/dL. Among the 67 patients (1.4%) who discontinued treatment, 51 (1.1%) had ΔTBIL <3mg/dL. Reasons for discontinuation included lack of efficacy in 14 (0.3%) and "other" reasons in 38 (0.8%); 13 (0.3%) had died and in 2 patients, treatment was ongoing.
Results showed that "hyperbilirubinemia may be associated with acute comorbid medical conditions, benign DAA ± RBV effects, or treatment emergent-drug associated liver events," Dr. Fried reported.
The latter events were associated both with features of cirrhosis and use of RBV-containing regimens.
"Within this category differentiating progressive liver disease from potential drug-induced liver injury remains challenging," he added.
The study also found that among patients with a history of prior hepatic decompensation, RBV use is associated with treatment-emergent hepatic decompensation.
Evaluation of drug-induced serious hepatotoxicity (eDISH) profiles "must be evaluated in the context of a patient's underlying liver disease," the authors concluded.
They are performing further sensitivity analyses "to evaluate impact on identifying cases of special concern."
The study was funded in part by AbbVie, Bristol-Myers Squibb, Genentech, Gilead, GlaxoSmithKline, Janssen, Kadmon, Merck, and Vertex.