September 24, 2016
Dialectical Behavioral Therapy: Could It Work for Pain Management?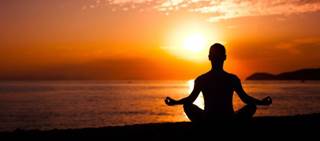 SAN ANTONIO — Still a recent form of cognitive behavioral therapy, dialectical behavioral therapy (DBT) combines dialectics and mindfulness meditation for therapeutic purposes.1 The goal with this method is to help patients "gain insight and skills to manage their thoughts, emotions, and behaviors."
A study presented at the American Academy of Pain Management's Annual Meeting in San Antonio, Texas, proposed the use of this technique in pain management. DBT was initially developed in the United States as a treatment complement for patients with the most severe cases of borderline personality disorder (ie, cases of suicidal attempts and ideation).2
The treatment has proven successful in this patient population, and provided a way to help them practice "radical acceptance … and be more motivated to change." Researchers hypothesized that, since the treatment had been effective for this "difficult population," it might also be applicable to other areas.
They started a program in Corpus Christi, Texas, for school-aged children with behavioral issues, in which some of the DBT strategies were applied.
The authors explained that DBT is achieved through 4 "skills training modules: mindfulness, interpersonal effectiveness, emotion regulation, and distress tolerance." In an interview with Clinical Pain Advisor, Adriana Dyurich, MS, one of the study authors, elaborated on the concept of radical acceptance: "in order to be able to generate change, one has to be aware and very clear about what is happening right now, accept the moment completely as it is … and accept that these are the cards that one was dealt, and figure out what to do with these."
Radical acceptance is delivered by mental health specialists and licensed professional counselors. This acceptance constitutes the starting point that will eventually generate change. According to Ms Dyurich, DBT is an easy technique for therapists to apply, due to its structured nature that allows for skill development.2
With a 12 week-long program of skill development based on the 4 main modules of DBT, some of the symptoms of chronic pain (eg, hopelessness, difficulty in getting social support, stress tolerance) may be addressed.
DBT is not currently used in the United States as a mechanism to manage chronic pain.

Follow @ClinicalPainAdv
References
Linehan, M. DBT Skills Training Manual. 2nd edition. New York, NY: Guilford Press; 2015.
Dyurich A, Prasad V, Prasad AR. Dialectical Behavioral Therapy (DBT) as a tool to help manage psychological and emotional aspects of chronic pain. Presented at: AAPM 2016. San Antonio, TX; September 21-25, 2016.