March 06, 2017
Omalizumab May Improve Symptoms in Pollen Food Syndrome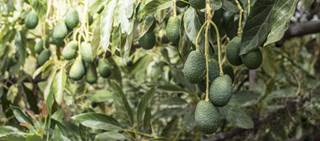 ATLANTA, GA—Omalizumab may improve symptoms in patients suffering from Pollen Food Syndrome (PFS), according to findings of an observational study presented at the 2017 AAAAI Annual Meeting.
Patients aged ≥12 years taking omalizumab and/or pollen immunotherapy (SCIT) were included in the study. The control group for the study was patients without PFS. A 28-question online survey was administered to PFS patients to assess information such as trigger foods and symptoms before treatment initiation. Additionally, the study authors conducted a retrospective chart review in all patients with and without PFS to assess laboratory parameters, results of allergy testing, and duration of therapy.
A total of 52 PFS patients were identified, of which 15% were receiving omalizumab, 52% were receiving SCIT, and 33% were receiving both.
Results of the study found that of the PFS patients, 52% reported a reaction to tree nuts, 52% reported a reaction to kiwi/bananas/avocado, and 39% reported a reaction to apple/pear/peaches. When assessing PFS symptom change, study author Manish Ramesh, MD, PhD, of Montefiore Medical Center, NY, stated, "22 of the 52 patients (42%) with PFS had been avoiding the offending foods since diagnosis thereby unable to assess change in PFS symptoms." Additionally, the study authors found of the patients who had eaten the offending fruit, 63% experienced an improvement in symptoms compared to 37% who stated their symptoms remained unchanged. The study authors also commented, "there may be a synergistic effect of omalizumab on SCIT's effect on PFS although this difference was not statistically significant."
This observational study found that omalizumab may aid in alleviating symptoms of PFS. However, Dr. Ramesh stated that "larger prospective studies with pre and post challenges are needed to clarify this effect."